Senator Fred Thompson
Walking Tour - Downtown Conway SC
January 9, 2008
Senator Thompson made an extensive bus tour throughout South Carolina in early January. On this day, he visited Conway, our county seat, which has a small "old time downtown" shopping area. Besides the inevitable news crews, the attendees were mostly the families of the shopkeepers, the Conway City Council, and the Horry County Council. The Senator's itinerary that day was not made public until late on the previous day.
The "walking tour" was very brief, as the Senator walked in and out of a few shops on Main Street, stopping to take pictures along the way, then returned to his bus to head to a campaign speech at the Fuddrucker's in North Myrtle Beach later that day. I did manage to speak to the Senator for a moment, and shake his hand, but the entire event lasted less than fifteen minutes. As you can see by the way everyone was dressed, the weather was fantastic that day.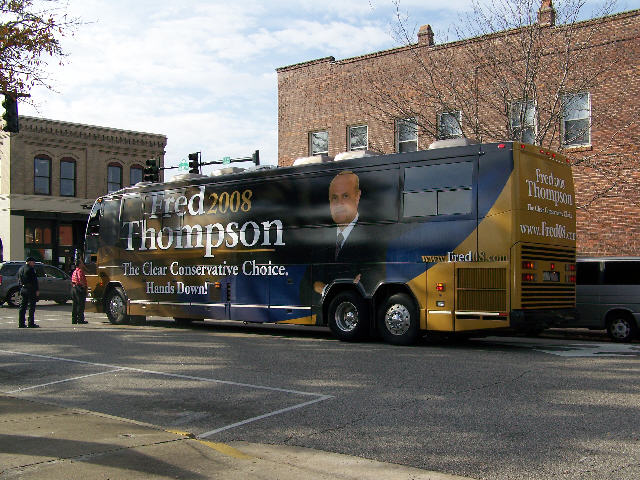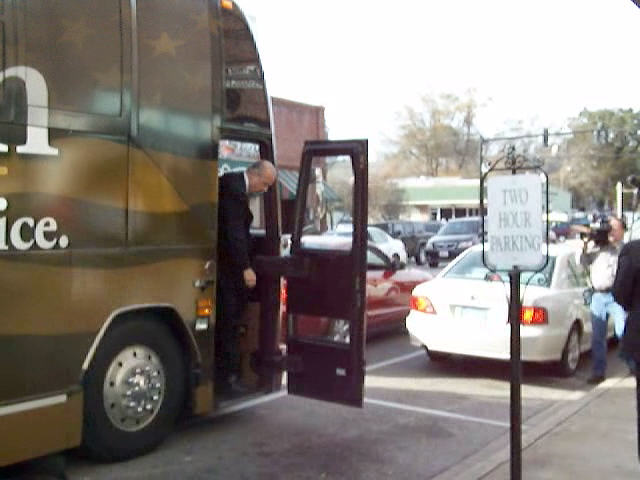 Senator Thompson arriving in Conway in his tour bus.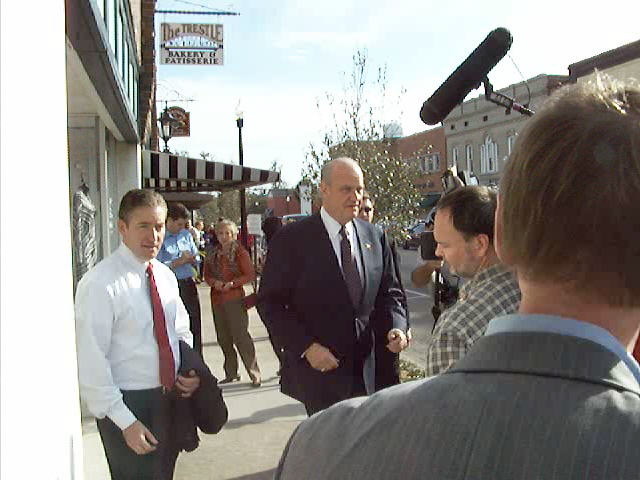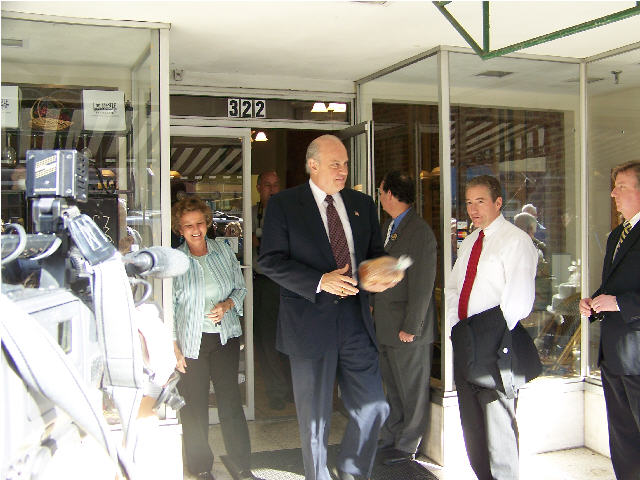 Senator Thompson strolls along Main Street in Conway, and leaves the bakery with a loaf of bread.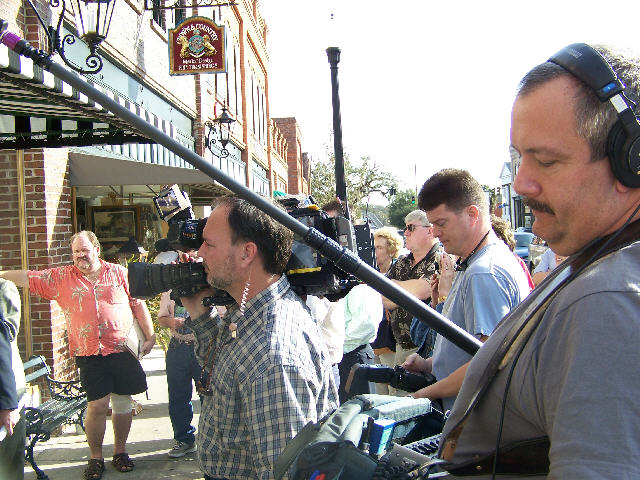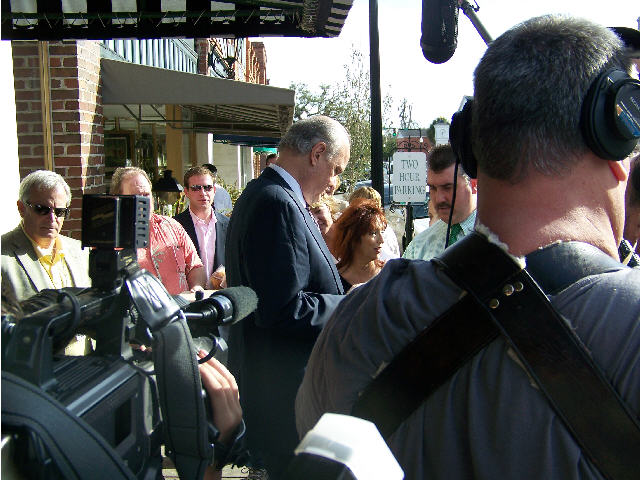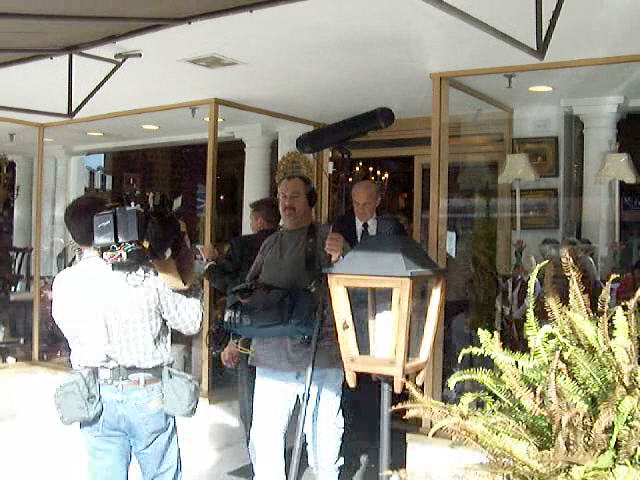 The "walking tour" was mainly a media event - camera crews surrounded the Senator the entire time.
return to Presidential Campaign Home page