Governor Mitt Romney
General Aviation Terminal - Myrtle Beach
December 18, 2007
I attended this event, a typical campaign event in the old "whistle stop" tradition, with my son, Aron. Approximately 75 campaign workers and supporters attended according to the Sun News newspaper, along with dozens of media folks. As we arrived, the local TV crews and newspaper reporters were setting up, and interviewing the early arrivals. Soon, the press plane landed, and all the national crews poured into the hanger. Finally, Governor Romney and his staff arrived in another plane.
The Governor walked thru the crowd when he entered, and came to Aron and me (among others) to introduce himself and shake hands, on his way to the stage. Governor Romney spoke for about 15 minutes, covering a variety of topics, then met with everyone in attendance, one-by-one. Aron and I each met with the Governor again, and had our pictures taken with him.
When it was over, the Governor and his staff, and all the national reporters, returned to their planes and headed off to the next city.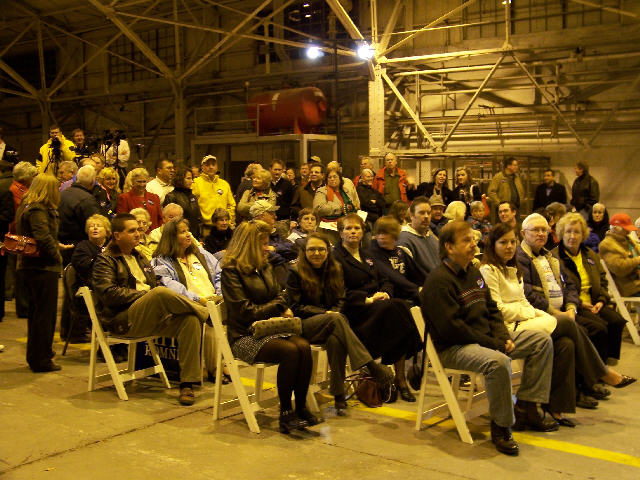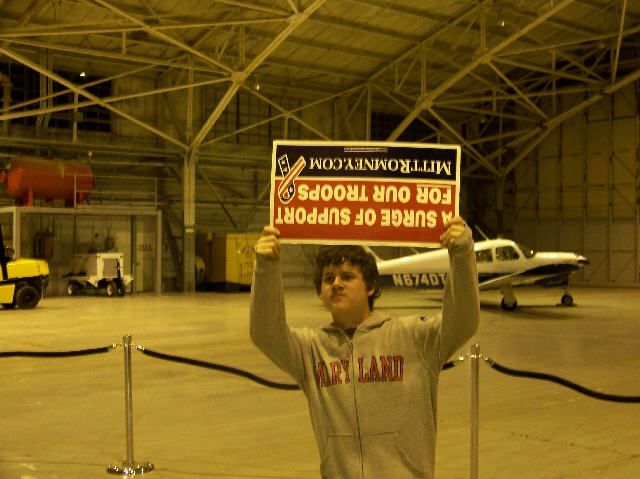 The audience waits for the candidate, and Aron makes his first attempt at political humor. (An upside-down sign as a statement about educational funding - I guess you had to be there.)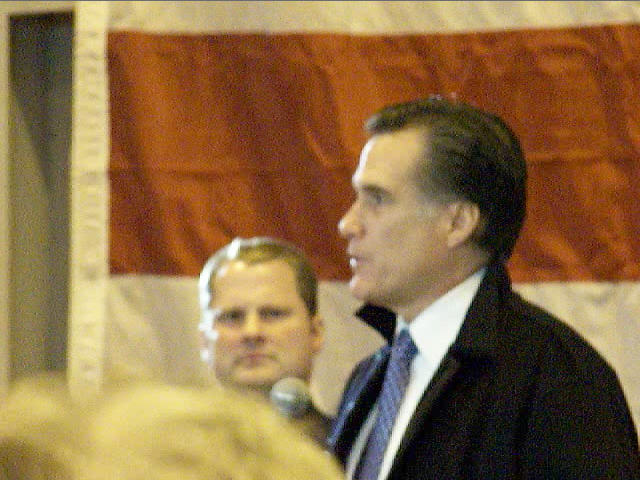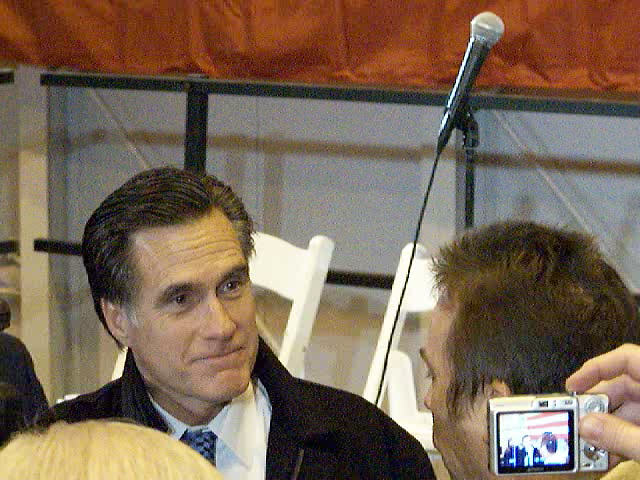 Governor Romney addresses the audience and reporters, then speaks with members of the audience.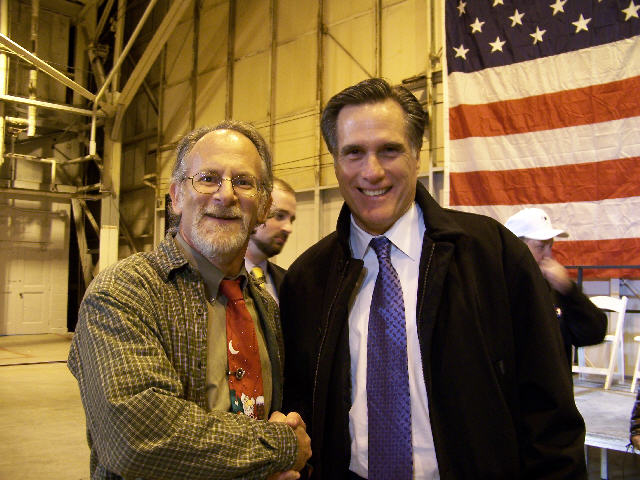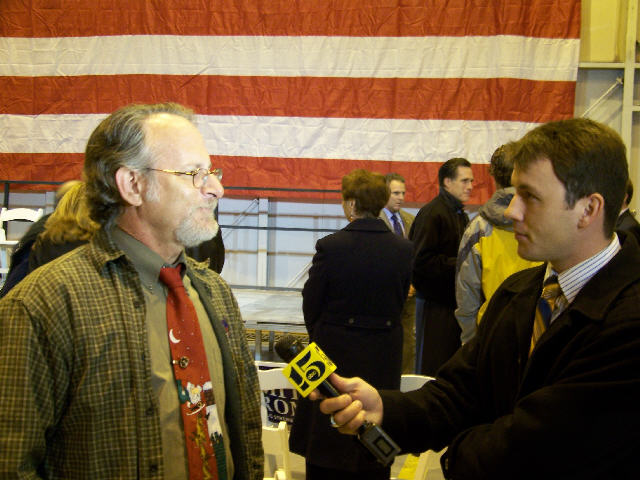 My moment with Governor Romney, followed by my moment on the 11 o'clock news with local reporter Mike Essian.
return to Presidential Campaign Home page