Governor Mike Huckabee
Barefoot Country Club - North Myrtle Beach
December 7, 2007
Deanna and I attended our first event at the members' clubhouse of the Barefoot Country Club. After a nice buffet dinner, Governor Huckabee spoke of our country's political and military history, and holiday and spiritual issues. Approximately 160 supporters were in attendance, according to the Sun News newspaper, plus the media representatives. Deanna and I each had an opportunity to meet the Governor and speak to him briefly, and we got his autograph.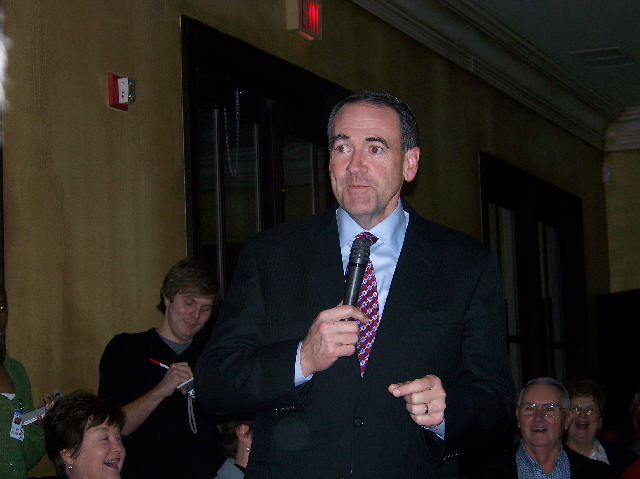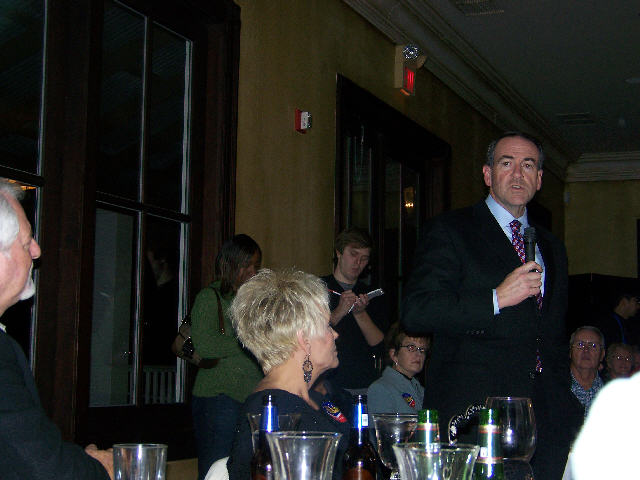 Governor Huckabee addresses the audience - note the reporters in the background.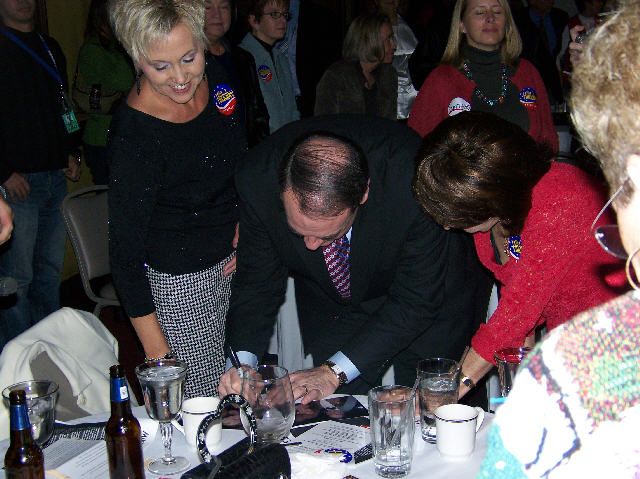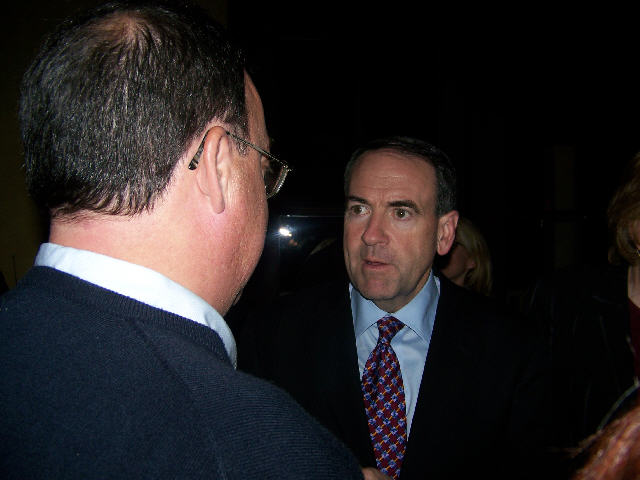 Governor Huckabee signs autographs and speaks with members of the audience.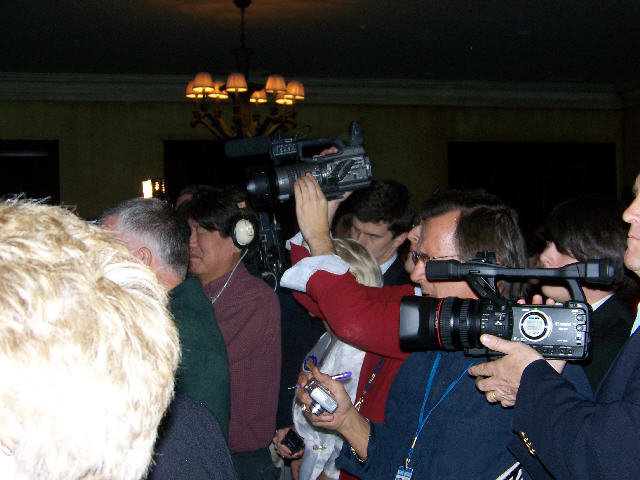 Every event we attended was heavily covered by the local and national media. Even in the small room where this event was held, there were dozens of reports, photographers, and camera crews.
return to Presidential Campaign Home page