Mount Myrtle II and the Democratic Debate
The Palace Theater - Myrtle Beach
January 18 thru 21, 2008
Once the Republican primary election was over, the Democrats took center stage for a week. It was exciting, but it wasn't quite the same, for a number of reasons. Hillary Clinton and Barak Obama never came to town to campaign, the mountain of sand had a "been there, down that" feel to it, and, unlike the Republican events, there were Secret Service agents, police officers, and other security officials everywhere.
However, building a sand castle of this magnitude is still an amazing thing!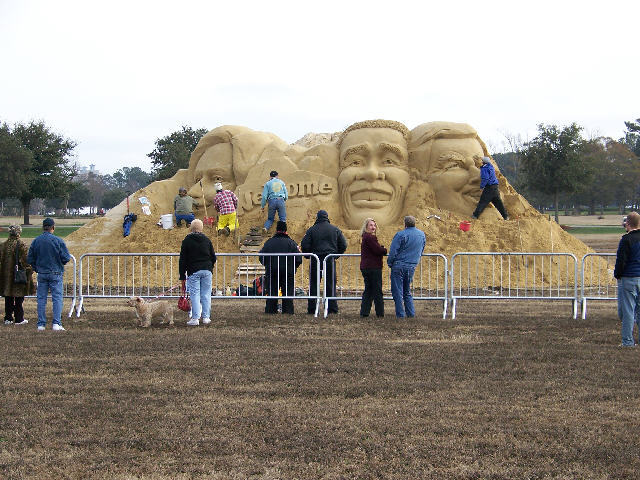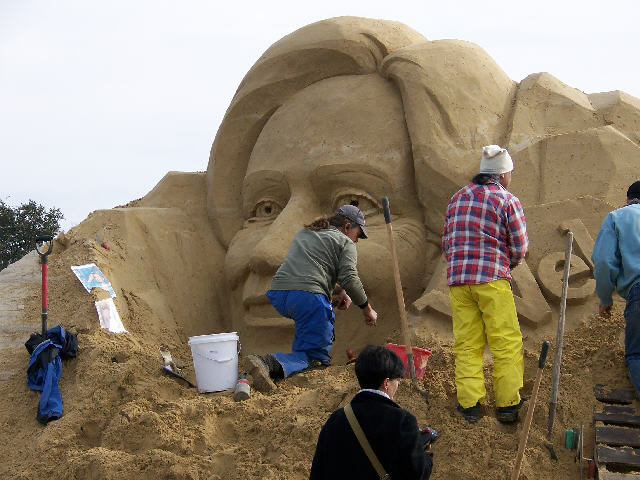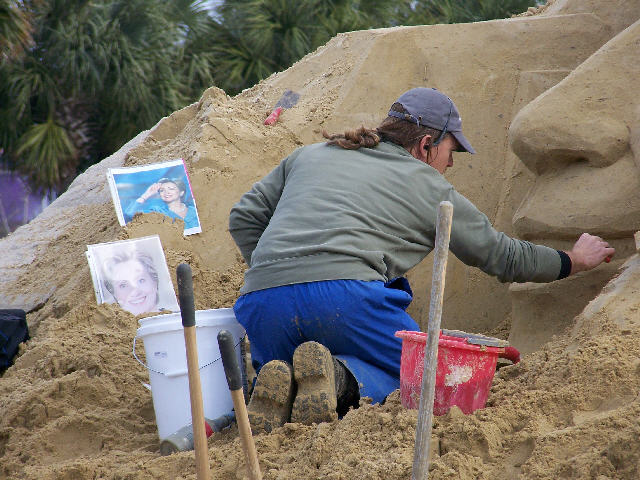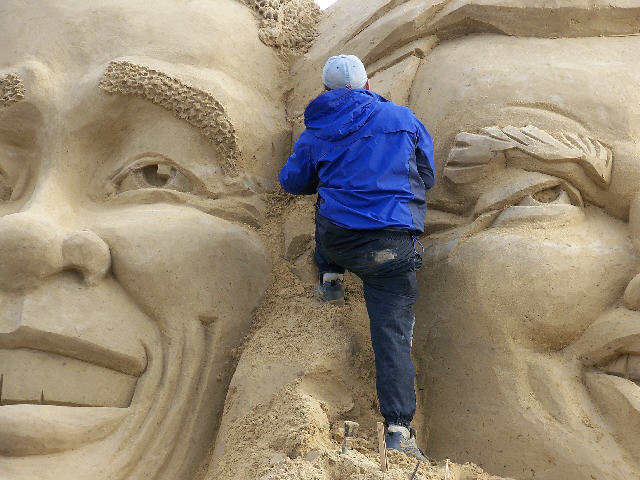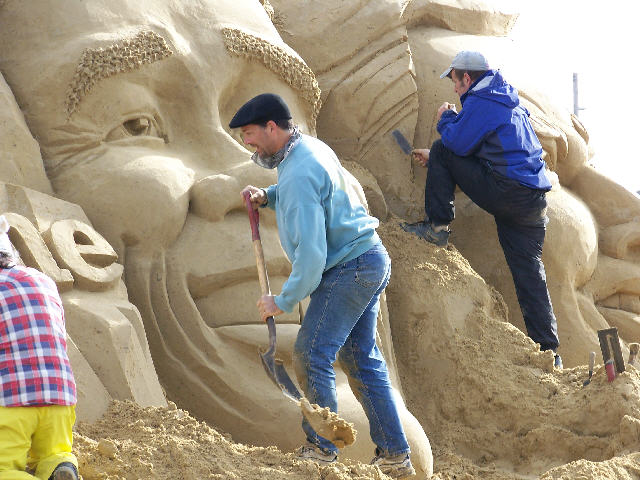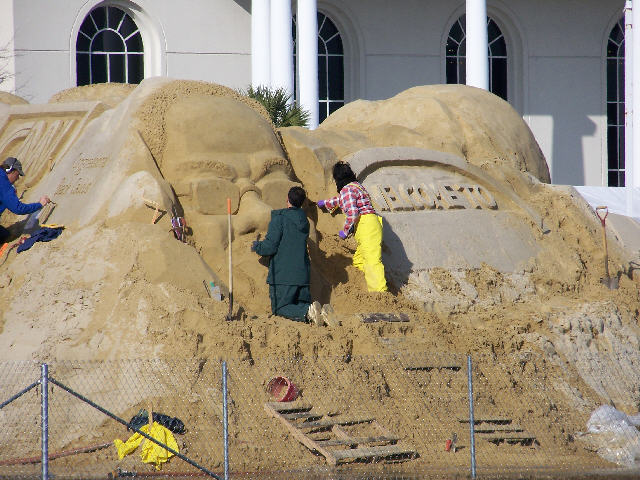 The disruption to traffic at Mount Myrtle exceeded expectations, so they put Mount Myrtle II in the middle of a huge field at Broadway at the Beach. There were only three Democratic candidates, so they decided upon a triangular, pyramid shape for the mountain. The face that is taking shape in the last picture above, is the local councilman who had the original idea to hold the debates in Myrtle Beach.
I loved watching them create the details, like the eyebrows on Obama and Edwards.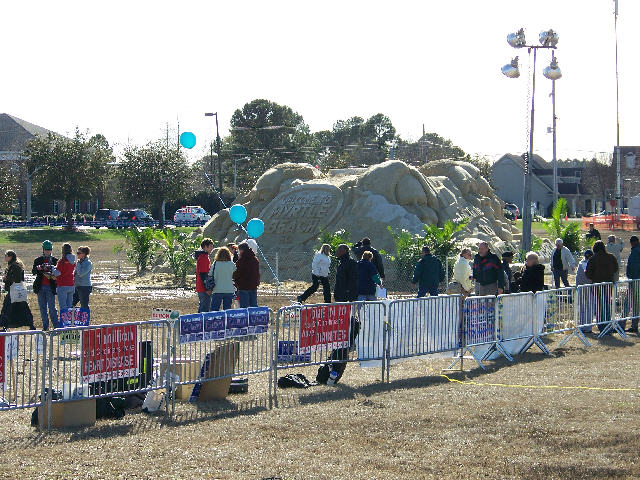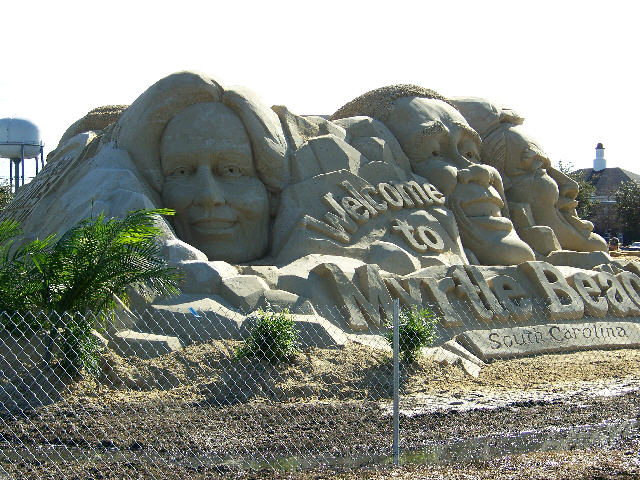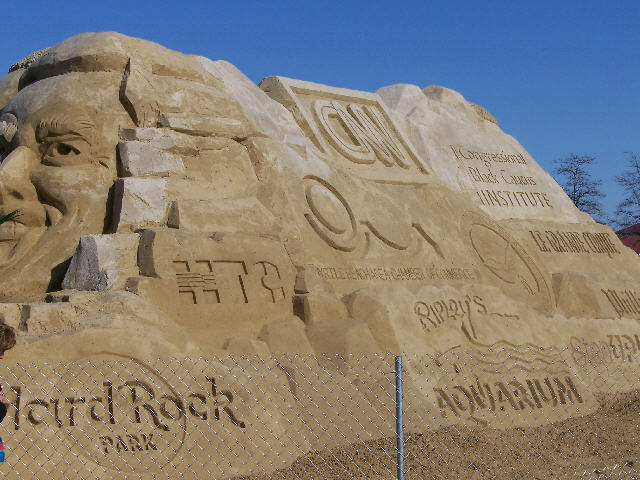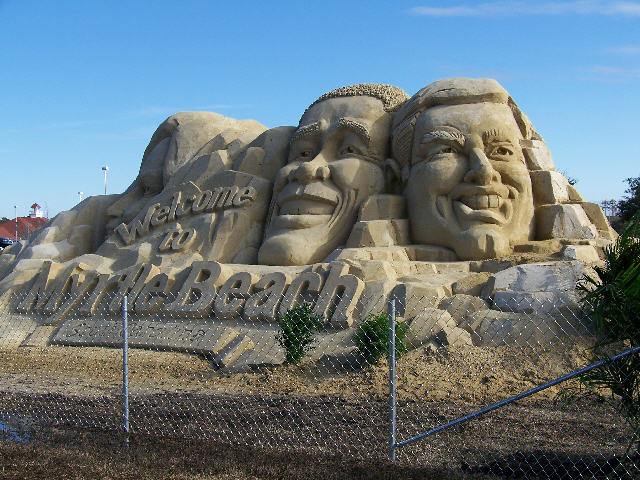 The finished product was an awesome sight, but it got very cold the day before the debate, then it rained all night. On the day of the debate, Mount Myrtle II was standing in the middle of a large sea of mud.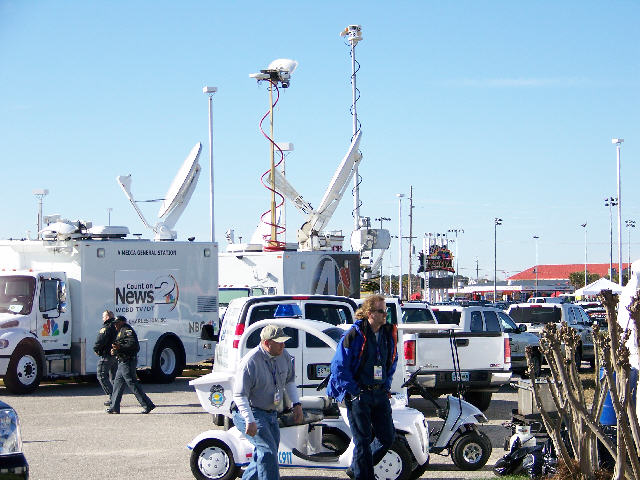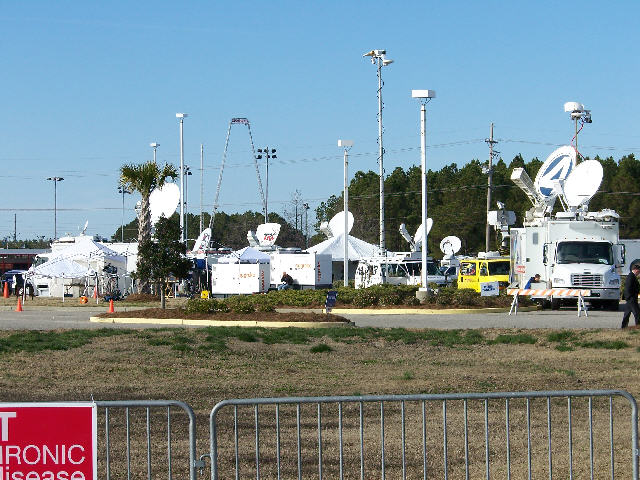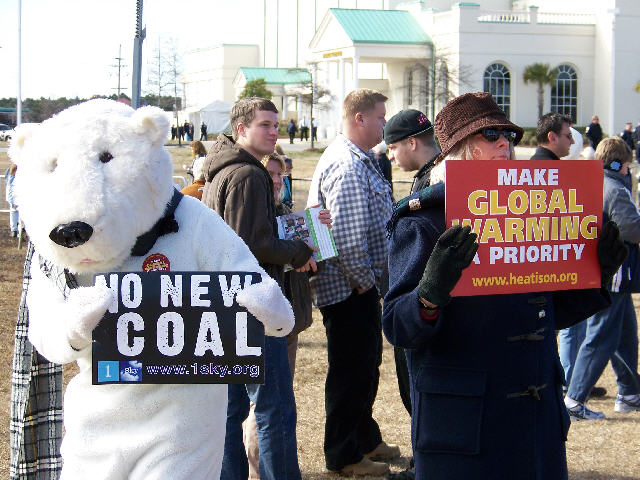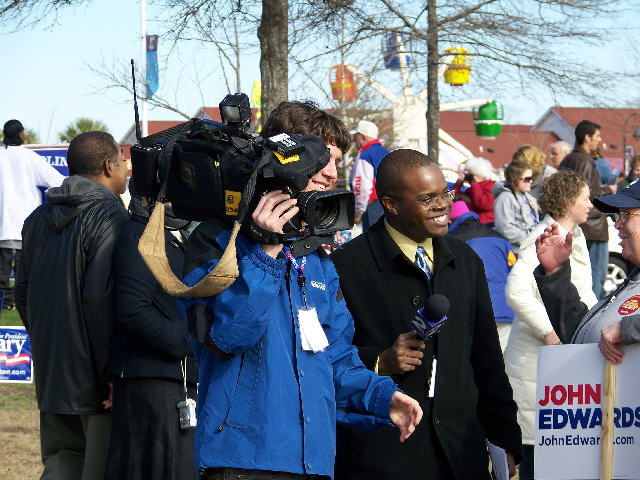 Once again, Myrtle Beach had become a media circus for the day. The number of demonstrators was smaller than before, due to the increased security, but there were crazy people and camera crews everywhere.
return to Presidential Campaign Home page