Mike Huckabee - Columbia SC - December 6, 2008
During his book-signing tour this month, Governor Huckabee stopped at the Books-A-Million store in Columbia, South Carolina, last Saturday, where he taped that night's edition of his talk show for Fox News Channel. After the taping, he signed copies of his book, and spoke to fans and members of the audience, for over an hour.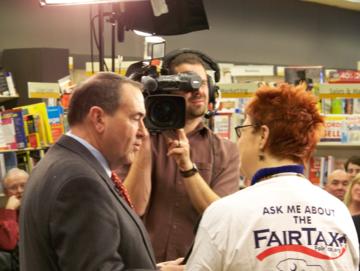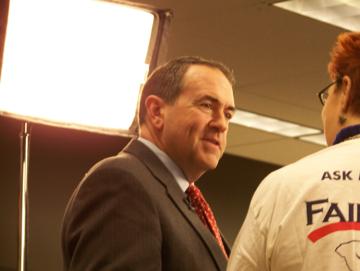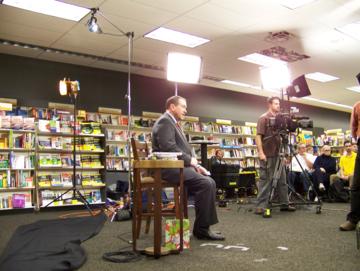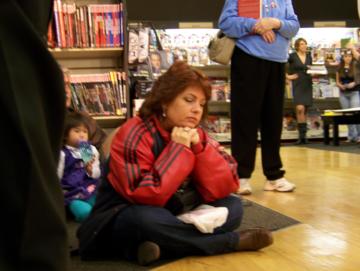 Several shots of Governor Huckabee at the taping, and Deanna listening intently to a discussion during the show.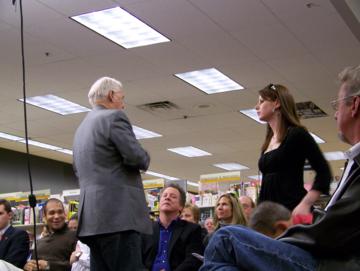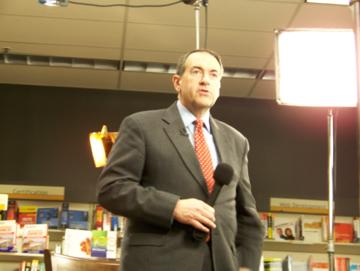 In the picture on the left, you see two members of the show's production crew (standing), and former SC Governor Beasley (seated in the center, blue shirt), who was a guest on the show that night.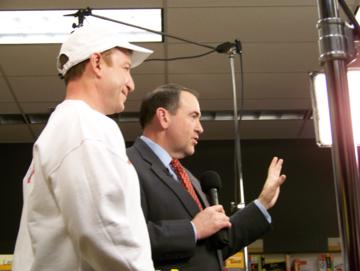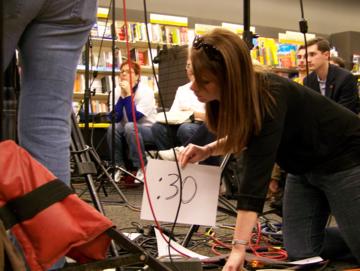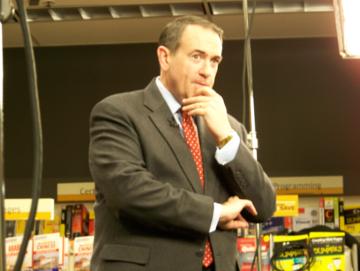 During the taping, we were seated just to the right of the Governor, with his production staff, and had an excellent view of many of the "behind the scenes" events.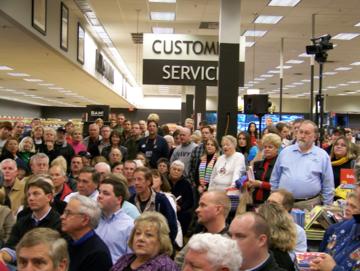 The estimated attendance for the event was more than 500 people.
This was the third time that Deanna and I met Governor Huckabee this year.